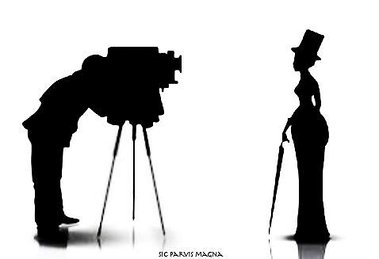 Initial Consultation
We will begin with an email or phone consultation to decide the looks and range you want to shoot. My job is to help build a portfolio that fits your specific needs. You do not need to hire a makeup artist/hair stylist because I enhance those in post production (see below)

Looks & Wardrobe
Wardrobe plays a very important role in your shoot. What you wear has a strong impact on the mood of each look and must be the right color combination for your skin tone, etc. I may ask you to send me snapshots in advance, to make sure they are appropriate for your goal.

The Session
The photo session lasts between 2-3 hours. I shoot what I call "unlimited looks", meaning that we don't quit until we have covered all the ranges you want. My camera, connected to a monitor, allows us to instantly see what we're shooting and make adjustments along the way. We'll also change setups between studio and blurred background to get a variety of looks without changing location.

I'll actively direct you throughout the session so that you can feel and look confident in front of the camera, and achieve your most marketable looks.
After the Session
I usually take 3 days to send the proofs via WeTransfer. To help you and your agent narrow it down, I will enclose my recommendations for what I think are the strongest shots.
Post Production
My retouching techniques and tools are the same that pro retouchers use in high-end editorial magazines. Since I work with color-calibrated monitors, the skin tone and colors are always accurate. My post production workflow allows me to add or enhance make up, adjust or coif hair style, remove blemishes, modify blurred backgrounds, while always maintaining a completely natural look. I retouch every picture manually with an optic pen and a Wacom Tablet. Pixel per pixel, I spent an average of 2.30 hours per picture. Nothing is rushed or incomplete.

Final Product
Once your selected photos are retouched, you'll receive a WeTransfer link to a folder. Each retouched picture comes in 3 sizes:
1) HD jpeg
2) WEB optimized jpeg
3) Actors Access jpeg
Also enclosed in the folder, will be guidelines to assure you always use the proper image size for each destination (websites, social media, casting links, printing, etc.),
Session Fee
Session fee is $450, unlimited looks, and includes 3 retouched photos. I require a $150 non-refundable deposit to reserve your appointment, which will be applied to the session fee. Balance must be paid at the end of the photoshoot. Additional photos retouched at $65 each.